View(s):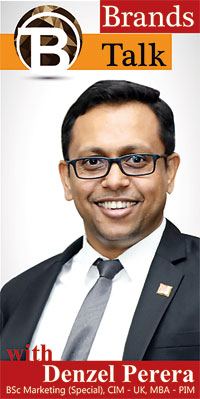 There will be no other time better than this to re-brand Sri Lanka. Though we as a nation used to say Ayubowan (May you have a longer life) in greeting visitors, there was in inferiority complex in the minds of Sri Lankans hence, everyone wanted to stick to the British code of greeting…
However, Starting from Prince Charles to all the world leaders started greeting without shaking hands after the pandemic. Hence, Ayubowan has become the new trend in meeting and greeting people. There are many other similar and valuable elements in our culture and our national heritage which could be utilised in positioning Sri Lanka as a tourist destination. Becoming a safe destination to travel post-pandemic is a feather on the hat for Sri Lankans who are known for their innate traits of hospitality and care.
It's also important to look at how Sri Lanka has been positioned over the last few decades…
Land like No other – This was the longest lasting  positioning statement or the USP of Sri Lanka as a destination. However, was it the right way to position a country? In my opinion it's not. The moment it says; Land Like no other – it is an incomplete sentence which doesn't say What Sri Lanka stand for… instead it states what Sri Lanka is not… It's not a recommended approach in branding.
Small Miracle – big or small miracles be miracles… Size does not matter for a miracle. Hence, the association of the word 'Small' seems to be a mistake in positioning Sri Lanka again.
So Sri Lanka – This raised the question; So what? May be it could have been So Sri Lankan instead So Sri Lanka. However it wasn't supposed to be best campaign either.
Sri Lanka Tourism is at crossroads again with COVID -19 and a ban on arrival of flights. In a more strategic sense this time should be considered as the time given to get ready with a solid campaign for Sri Lanka Tourism. Sri Lankan government is ready to support Tourism in all possible ways. It's the Strategic thinking and insight driven marketing which needs to take the lead now.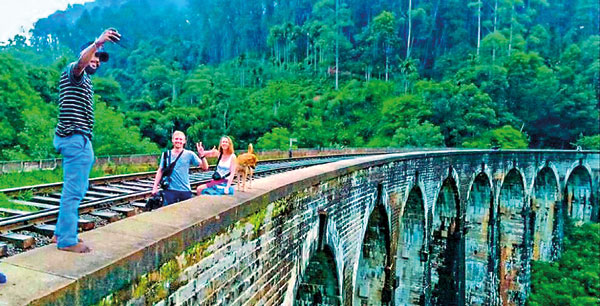 What strategic insights to be taken in to consideration in positioning Sri Lanka?
Authenticity – Sri Lanka is a country second to none in terms of her authenticity. In this day and age tourists are looking not for star grade and star class experience, instead they are looking for more and more authentic experience. We are endowed with natural resources, wildlife, golden coast line and beautiful beaches, 2500 years of a written history and its ruins and monuments, local food cult and many more. But the issue is that we still believe in making only star class experiences and offering them inside a concrete jungle. True it's needed in Colombo but not in out of Colombo. Focusing on authentic experience will also allow us to attract a quality crowd who would truly value what's offered and would pay the due price.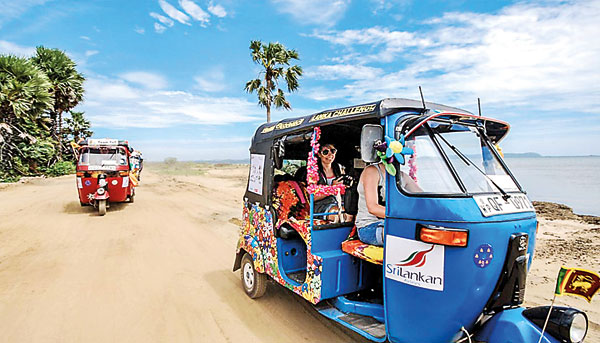 What stops us in offering authenticity –
Sticking to the thought of putting up structures and more structures and buildings and providing the luxury inside the hotel premises (Red carpet treatment) and the notion of providing Red Carpet Treatment is the best way of promoting Sri Lanka is the biggest obstacle that should be overcome in positioning Sri Lanka. Tourists today value peace of mind, serene, silence and nature more than anything else. What should be promoted to them are: organic food, healing, therapy, real experience in Sri Lankan culture, opportunity to be a part of the real rural life of  Sri Lanka is what's valued today than ever. Therefore it's high time we as a nation realising the shift taking place in thinking and expectation of tourists.
What do we lack?
What's stopping a tourists enjoying the in-built beauty of Sri Lanka is what needs to be looked at if we are to find solutions to the problem.
One of the main issues in Sri Lanka is privacy. One of the main complaints against Sri Lanka is how they get harassed during their stay which prevents them from enjoying the authentic feeling of what they experience. Therefore, Sri Lanka Tourisms needs to find immediate solutions in assuring security and safety of tourists who come down to Sri Lanka. Failing to address these issues will create a negative brand equity which will tarnish the reputation we can build as a great tourist destination. We also need to believe in the fact that what we have to offer here is something unique and something second to none. Hence what needs to be done is to look at ways of enhancing the natural appeal of our culture, heritage and rural life of typical Sri Lankans.
Education system of Sri Lanka should inculcate the future generation how to respect the freedom and privacy of tourists. Tourism should be included in the school curriculum if we are serious about being a exemplary destination in the world.
Conclusion –
Let's redesign our tourism sector, based on our core competencies which can't be matched by any other destination. We have once been the best destination to travel… and then became the safest destination to travel. Let's not forget; Sri Lanka is the pearl of the Indian Ocean. This land is a pearl if we can understand the value of and live up to it. This land is tiny yet it's elegant. Sri Lanka – Tiny yet Elegant and authentic destination of the Indian Ocean.