Erie Insurance has appointed Jamie Neumaier as chief information security officer (CISO), effective September 10. He will continue to work from Erie Insurance's home office in Erie, Penn.
Neumaier will report directly to Robert Ingram, executive vice president and chief information officer, to lead Erie's cybersecurity operations and manage the company's information security policies, governance and architecture. He succeeds Keith Kennedy, Erie's outgoing CISO, who has taken a new role leading the company's innovation area.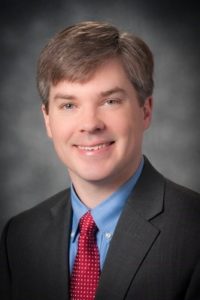 Neumaier joined Erie Insurance in 2004 as a lead information security analyst, was promoted to security architect in 2009 and has held various leadership roles in information security since 2010. He currently serves as vice president of information technology and leads Erie's information security department.
Before joining Erie Insurance, Neumaier worked at GE Transportation as a technical analyst, where he led information security initiatives.
Source: Erie Insurance
Was this article valuable?
Here are more articles you may enjoy.
The most important insurance news,in your inbox every business day.
Get the insurance industry's trusted newsletter