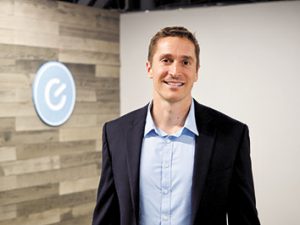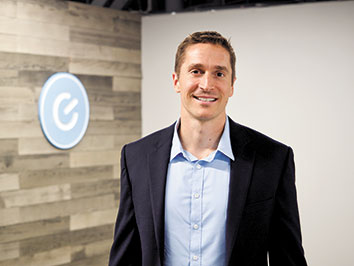 GadellNet Consulting Services LLC, a St. Louis-founded IT consulting firm that opened a Carmel office in 2015, plans to boost local employment by about 85 workers over the next five years.
The firm, which moved its local office from 985 Keystone Way North to 12778 Hamilton Crossing Blvd. last year, plans to spend $1.2 million to expand the office and grow its workforce from 42 employees to 127 by the end of 2025.
To support the company's expansion, the Indiana Economic Development Corp. offered GadellNet up to $1.4 million in conditional tax credits based on the job-creation plans.
GadellNet consults with small and midsize clients, providing 24-hour assistance to more than 150 companies across the state.
"Not only are we trying to grow, but we're trying to grow and be thoughtful along the way," GadellNet CEO Nick Smarrelli said. "The reality is, what people buy from us is the human experience. You've got to have equal parts empathy and technical skills, and our product is the delivery of that service."
Smarrelli said the investments will help build out the remaining 40% of GadellNet's 9,000-square-foot local office space and pay for additional employee training.
New jobs created by the expansion will include support desk positions, software and network engineers, cybersecurity roles, IT advisers, data analysts, client service managers and account managers.
The company brought in revenue of $4.9 million in 2019, up more than 100% from 2017.
GadellNet adds two or three new accounts each month, Smarrelli said, and last year it retained 99% of its clients and 98% of its employees without prioritizing marketing.
"One of the great things—or bad things—about Indianapolis is that clients talk," Smarrelli said. "We rely heavily on client referrals to drive our growth."