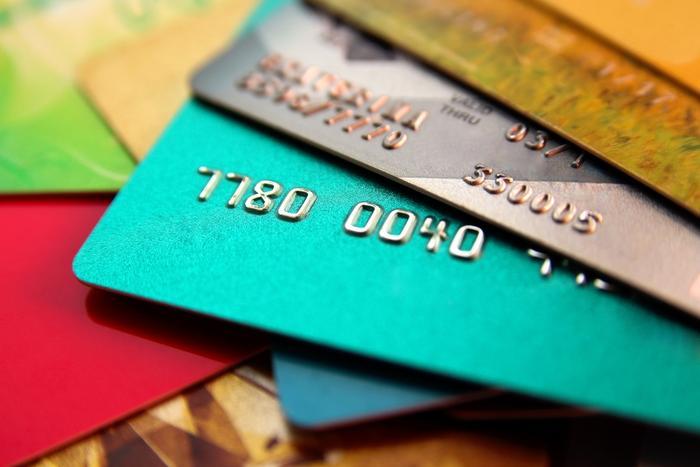 An unusually large number of consumers have expressed interest in signing up for a store credit card this holiday shopping season. 
The survey, conducted for CompareCards, found that 44 percent of Americans say they're at least somewhat likely to apply for a store card during the holiday shopping season. That's up from 32 percent in 2019 and 24 percent in 2018.
A store credit card is a Visa or Mastercard that is co-branded with a national retailer. Consumers are often offered a special discount on a purchase if they apply for the card.
The survey authors say the findings are somewhat odd since more than half of people in the survey said they've had a store credit card in the past and have regretted getting one.
What's changed?
What's different now? The authors point out that the interest rate on these store-branded credit cards has come down from recent highs, but they're still higher than the rate on regular credit cards.
Another possible reason for the shift in sentiment could be that more consumers need a credit card. At the beginning of the coronavirus (COVID-19) pandemic, credit card issuers unilaterally closed many credit card accounts or lowered credit limits.
A previous CompareCards survey found that about 70 million people – more than one-third of credit cardholders –  involuntarily had a credit limit reduced or a credit card account closed in a 60-day period from mid-May to mid-July.
Lenders moved swiftly to reduce their risk, fearing widespread unemployment would lead to a wave of defaults. It was impossible for them to determine which of their customers had lost their income — and were thus more likely to default — and which were still gainfully employed.
Easy to get
Since store-branded credit cards are easier to get — clerks often try to sign you up in the checkout line — more consumers may be giving them another look. But their interest rates tend to be on the high side and the rewards are usually less-generous than traditional rewards cards.
Store cards may also look more attractive to consumers than in the past. In addition to slightly lower interest rates, the rewards are getting better.
More retailers are trying to drive spending by creating tiered-rewards programs that let consumers earn rewards faster the more they spend. That's fine, but remember those higher interest rates. Carrying a balance can wipe out those rewards very quickly.
The survey found that nearly half the people who currently have a store-branded credit card are carrying a high-interest balance. Fifty-nine percent of consumers with a store credit card say it's the card they use the most.