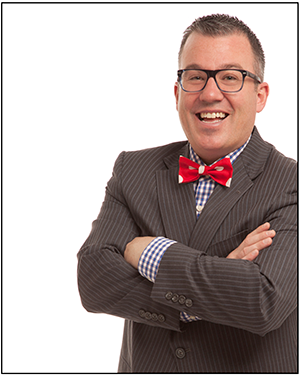 When Greg Victory was named Fannie Mitchell Executive Director of the Career Center last April, he already had a vision in mind: capitalize on Duke's "career everywhere" ecosystem and reshape the Center's focus.
"Career readiness already happens in hundreds of conversations every day between our faculty, staff, alumni and students," Victory said. "The center's role in this setting is to amplify these conversations so they benefit more people — and then connect students to the right resources so that they can evaluate all of the career options open to them."
It was a vision Duke embraced. But by the time Victory started his new role in June, the pandemic had dramatically reshaped the job market, creating both new challenges and new opportunities.
"The pandemic accelerated our plans to increase our reliance on virtual platforms," Victory said. "But I knew that shifting to online events would make it easier for students and a broader range of employers to participate in our events."
Victory said also saw an opportunity to change how students and their families viewed the Center's services.
"With a lot of distractions stripped away, it's a good time to prove to students that we offer a transformational experience, not just a transactional one," he said. "We want them to know that we are an unbiased third party that can help them explore their options, answer any questions they have and shine a light on what to expect if they commit to a career path."
Kate Leonard, a Duke junior from San Diego who is majoring in neuroscience and cultural anthropology, said the center "opened my eyes to the many different possible internships and careers I could pursue, given my interests."
"As someone who is studying neuroscience but does not want to go into medicine or the research field, I felt completely lost in terms of what I could do," Leonard said. "After working with Teri Mills of the center, I was able to see that there are many different ways that I could apply my interest in neuroscience and healthcare to a job that doesn't require working in a lab coat. Without the resources she provided, I don't think I would have discovered my interest in food policy. Her advice, along with the resources provided by the center, helped me realize that studying food within the realm of cultural anthropology is what I really enjoy."
A TIME OF CHANGE
To emphasize the transformational experience it can offer, the Career Center is implementing several changes this semester beyond offering online events. It intends to dismantle accessibility barriers, organize events around specific industries, create online libraries of virtual resources based on these same industry clusters, add programs on nonprofit sectors that benefit society and make a concerted effort to engage with students early on in their Duke experience.
Removing barriers was a first step. Tight class schedules, geographic location and transportation concerns all made it difficult for some students to access the center's services in the past. Now, however, the center offers virtual advising appointments for both undergraduate and graduate students as well as advisory services on Wednesday evenings to serve students in remote time zones.
"We are also moving closer to creating career communities centered around fields of interest," Victory said. "These groups will align with existing alumni affiliations as well as various colleges and units throughout Duke."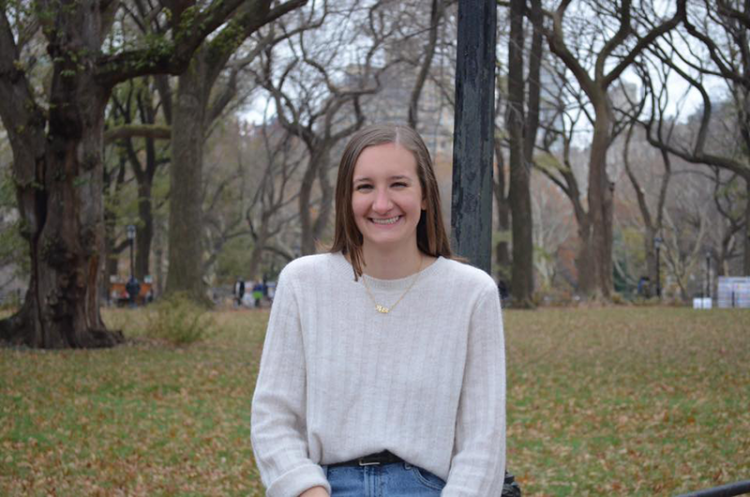 One of the biggest changes that students will notice is the addition of government, nonprofit, and other high-engagement fields to career fairs and presentations. "This is in line with Duke's commitment to solving the world's most pressing problems," Victory said. "We've got incredible faculty and alumni effectively addressing these challenges and we want students to learn from them."
The center will tap into this expertise by sponsoring industry-specific information panels that feature alumni and other working professionals. For many students, these panels could point toward opportunities not yet considered. "You don't have to be a computer scientist to work in high-tech," Victory added. "You can be a finance, marketing and other professional and still work in a field that interests you. We want to get that point across."
Most of the real-world insights these panels offer will come from Duke alumni. "There are thousands of Duke alumni working on some incredible challenges and driving innovation," Victory said. "We have long wanted to leverage their talent and now no longer have geographic barriers to that. We can call on alumni seven or eight years out who are doing things differently, then bring them in so that they can talk about their unique career paths and answer questions from students."
One other advantage of tapping into alumni expertise is that it allows the center to spotlight industries not represented in other events. For example, instead of focusing on finance or consulting, as is often done during career fairs, the information panels could spotlight environmental and sustainability sectors. This allow students to explore more potential fields, rather than committing to a sector right away.
For a full listing of upcoming events, including career fairs and panels, visit https://studentaffairs.duke.edu/career/events
EMPOWERING STUDENTS
Exploring more options forms the crux of Victory's vision for how the center will serve students in the years ahead.
"When the pandemic passes and we're back on campus, there are a lot of things we will continue to do in a virtual way because it's what students want," Victory said. "We'll likely still have virtual appointments and services as well as workshops they can access. Our goal is to inspire students to consult with us as soon as they start considering a field. We can have a conversation with them and then they can go out and do more research into their options. We want them to explore their interests, ask any questions they have, and tap into the purpose they discover while at Duke."
Kate Leonard, the Duke junior, endorses this approach. "If I could, I would tell my freshman-year self to use all that the center has to offer ASAP," she said. "Especially if you are feeling lost about what you want from a career, you should visit the center because you never know what could come of it. It's also really important to be honest with yourself and your adviser, because only then will you be able to find things that genuinely excite and interest you." 
The Career Center serves all Duke students, from first-year students to those pursuing advanced degrees. For more information on the center's services, you can visit their website, call 919-660-1050 for an advisory appointment or email the center at [email protected]